The new moongate gump is almost like the default one: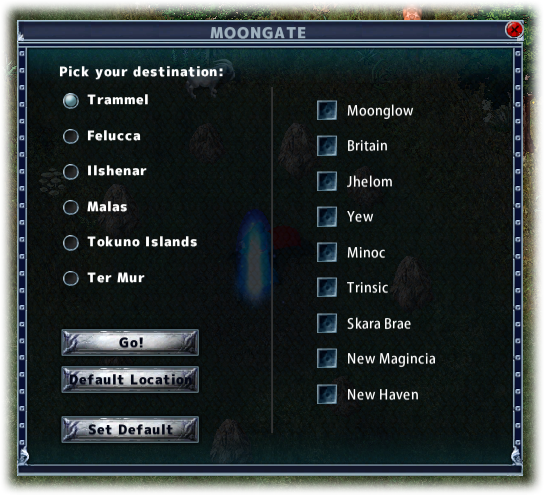 The main difference is the capability of storing a default location that can be used to quick-travel through the gate without select the locations manually everytime the gump appears.
When the gump is open, you can also use the action Default Moongate Location to trigger the default location button with an hotkey as soon as the gump appears.
Ad blocker interference detected!
Wikia is a free-to-use site that makes money from advertising. We have a modified experience for viewers using ad blockers

Wikia is not accessible if you've made further modifications. Remove the custom ad blocker rule(s) and the page will load as expected.